Lose Weight Like Crazy With These Weight Loss Smoothies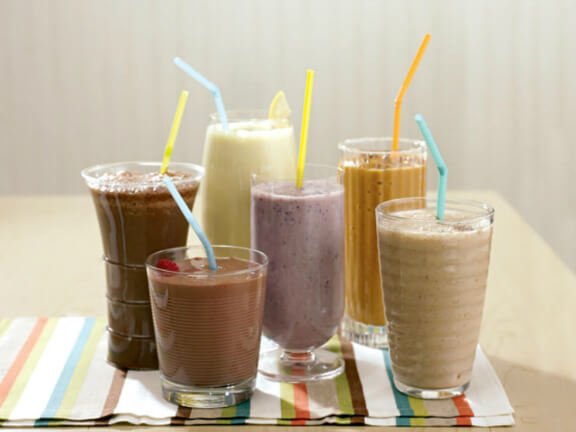 |
<!- google_ad_section_start ->
10 Slimming Smoothie Recipes To Melt Your Unwanted Fat.
So many people in the world struggle with weight loss. The major challenge is to find the right formula, which will help melt the unwanted fat steadily while giving the body the essential nutrients it needs to function well.
The mistake that is being made by many is to go through harsh diets that inevitably take away the excess weight quickly; the reverse effect being that those lost pounds are being regained later, exponentially.
Another important point is to keep your weight loss goal fun. Whatever method you choose, whether exercising or dieting, you would achieve better results if it's not a burden and you really enjoy doing it.
Below, we propose ten yummy slimming smoothie Recipes that will help bring you to your ideal weight.
Continue Reading To Get The Slimming Smoothie Recipes Below.
Mango Smoothie Surprise

SERVINGS: 1

¼ c mango cubes
¼ c mashed ripe avocado (MUFA)
½ c mango juice
¼ c fat-free vanilla yogurt
1 Tbsp freshly squeezed lime juice
1 Tbsp sugar
6 ice cubes

COMBINE all ingredients in a blender and process until smooth. Pour into a tall glass. Garnish with sliced mango or strawberry, if desired, and serve.

Tip: For extra protein, try adding 2 scoops of protein powder, such as Source Organic Whey Protein.

NUTRITION(per serving) 298 cal, 5 g pro, 55 g carb, 5 g fiber, 47 g sugar, 9 g fat, 1.5 g sat fat, 54 mg sodium

Blueberry Smoothie

SERVINGS: 1

1 c skim milk
1 c frozen unsweetened blueberries
1 Tbsp cold-pressed organic flaxseed oil (MUFA)

COMBINE milk and blueberries in blender, and blend for 1 minute. Transfer to glass, and stir in flaxseed oil.

NUTRITION (per serving) 273 cal, 9 g pro, 29 g carb, 4 g fiber, 24 g sugar, 14.5 g fat, 1.5 g sat fat, 103 mg sodium

Peanut Butter and Banana Smoothie

SERVINGS: 1

½ c fat-free milk
½ c fat-free plain yogurt
2 Tbsp creamy natural unsalted peanut butter (such as Yumbutter Organic Superfood Peanut Butter)
¼ very ripe banana
1 Tbsp honey (such as Raw Manuka Honey or Bee Raw Unfiltered Honey)
4 ice cubes

COMBINE ingredients in a blender. Process until smooth. Pour into a tall glass and serve.

NUTRITION(per serving) 366 cal, 18 g pro, 40 g carb, 3 g fiber, 32 g sugar, 16.5 g fat, 3.5 g sat fat, 151 mg sodium

Lemon-Orange Citrus Smoothie
SERVINGS: 1

1 c skim or soy milk
6 oz (80-calorie) lemon yogurt
1 med orange peeled, cleaned, and sliced into sections
Handful of ice
1 Tbsp flaxseed oil (MUFA)

COMBINE milk, yogurt, orange, and ice in a blender. Blend for 1 minute, transfer to a glass, and stir in flaxseed oil.

NUTRITION (per serving) 420 cal, 18 g pro, 57 g carb, 3 g fiber, 54 g sugar, 14 g fat, 1.5 g sat fat, 219 mg sodium
Check Out Prevention For The Rest Of The Slimming Smoothie Recipes