This Guy Is Not Happy At All To See His Flat Invaded By Cute Kitties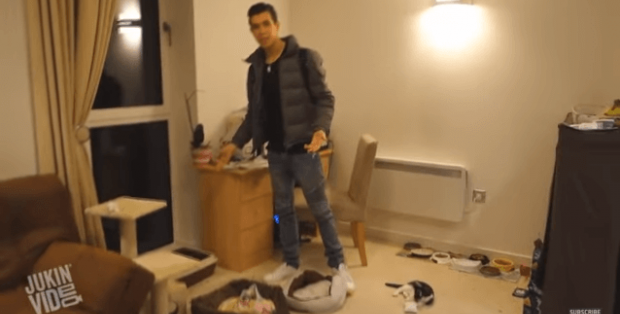 <!- google_ad_section_start ->
The guy in this video was out for the day, and when he returned home, he got the single greatest reception he could ever imagine — a pack of dozens of incredibly cute little kitties running all over the place. But I have to be honest with you, he wasn't that happy will all that cuteness.
What happened was that his girlfriend decided to pull a prank on him and filled his flat with little kitties while he was gone. The result is so hilarious that my belly is hurting with much laughter.
Somebody needs to set up a business where for $5 you can borrow a pack of cats. It looks like the perfect prank!